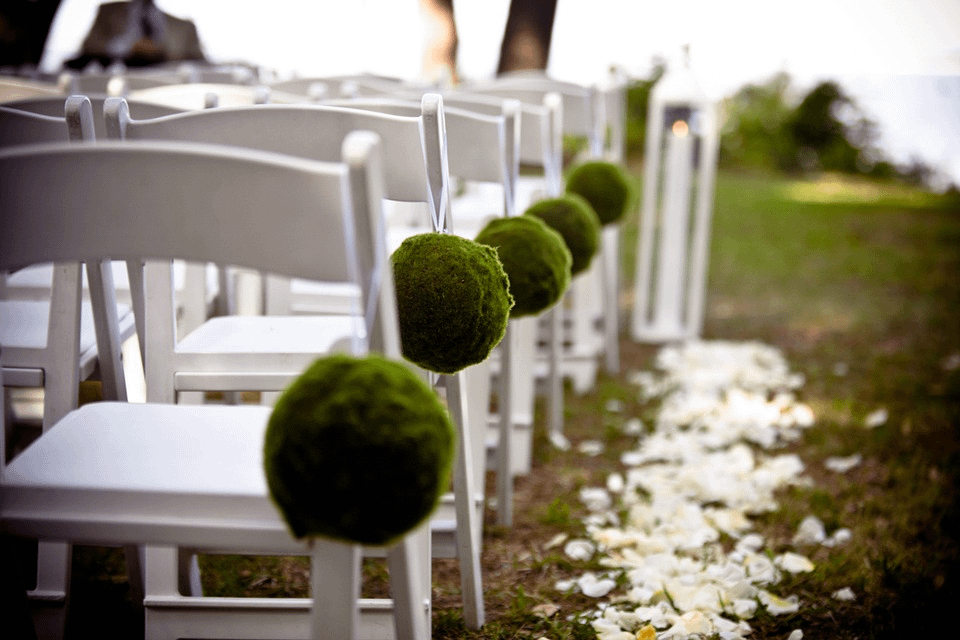 Preparing Your Home for an At-Home Wedding
You've got the ring, now it's time to plan the big fling, but you are quickly finding that wedding planning can get pricey. If you have the perfect backyard or a willing host, why not cut out the cost of the venue and have your wedding at home? There are plenty of benefits, including flexible dates, complete design control, and the ability to DIY as much as possible to save on costs. If you are considering an at-home wedding, here are a few tips to keep things running smoothly.
Consider the Logistics
Before you get caught up crafting those gorgeous centrepieces, it is important that you consider the logistics of your space and plan accordingly. For starters, space should play into your guest list. Speaking of the number of guests, do you have a plan for parking and restrooms? Neighbours won't appreciate street parking if there will be 50-plus cars, not to mention it could violate some local ordinances. In addition, the general rule of thumb is one bathroom per 25 guests, so bathroom rentals might be necessary. Power is another area you need to take seriously, as you'll need to keep lights shining and music playing. You might also have warming or cooling stations depending on the weather, and food that needs to be kept warm. Get an electrician's opinion on your power needs so you can rent/purchase a generator(s). Safety is of the utmost importance too, especially with so many people mingling about and the fact that alcohol might be involved. Lock or block off rooms that are off limits, lock pool gates, and consider purchasing baby gates to block stairs if children will be running around.
Plan a Staging Room
With your wedding being at home, chances are your makeup and hair stylists will be coming to you. Be sure to plan and test out a wedding day look well in advance, and let your stylist know how many people will need hair and makeup done so he/she can plan accordingly. When choosing the staging room, be sure it is one with good lighting, plenty of room, and lots of electrical outlets. Bring in lamps or power strips if necessary, and remove any furniture that is in the way. You'll also need to plan an area for food prep. Ideally, this will be the kitchen, but you need to clean out the space to make room for the caterer or family cook. Make sure you have all the necessary ingredients and kitchen tools ahead of time. If you'll have several dishes that need to be kept warm, get creative and use both the oven and microwave. You might also consider investing in a chafing dish or borrowing one from a friend.
Keep Costs Low
An at-home wedding gives you complete control, but don't let all that power run up the bill. There are plenty of ways to save while also having a wedding you and your guests will never forget. Food and drink is one area you can certainly save on, starting with drinks. If you'll be serving alcohol, consider making it B.Y.O.B. (bring your own beverages), or stick to just wine and beer to avoid paying for pricey liquor. You might even prefer to serve fun non-alcoholic beverages, such as fruit smoothies, sparkling ciders, or frozen coffee drinks. As for food, stick to just appetizers, or recruit family and friends to help with the meal prep. If the price of a wedding cake is giving you anxiety, opt for cupcakes or a sweets bar instead. Décor doesn't have to cost you an arm and a leg, either. There are plenty of ideas and tutorials online for everything you could think of, such as lighting, centerpieces, table runners, signage, etc. Spend a day on Pinterest with your closest friends, and start crafting!
Planning a wedding is an exciting experience. Be sure to consider all possible logistics, including setting up an area to get ready. Keep costs down in the food, drink, and décor area, take a big breath and enjoy your special day.