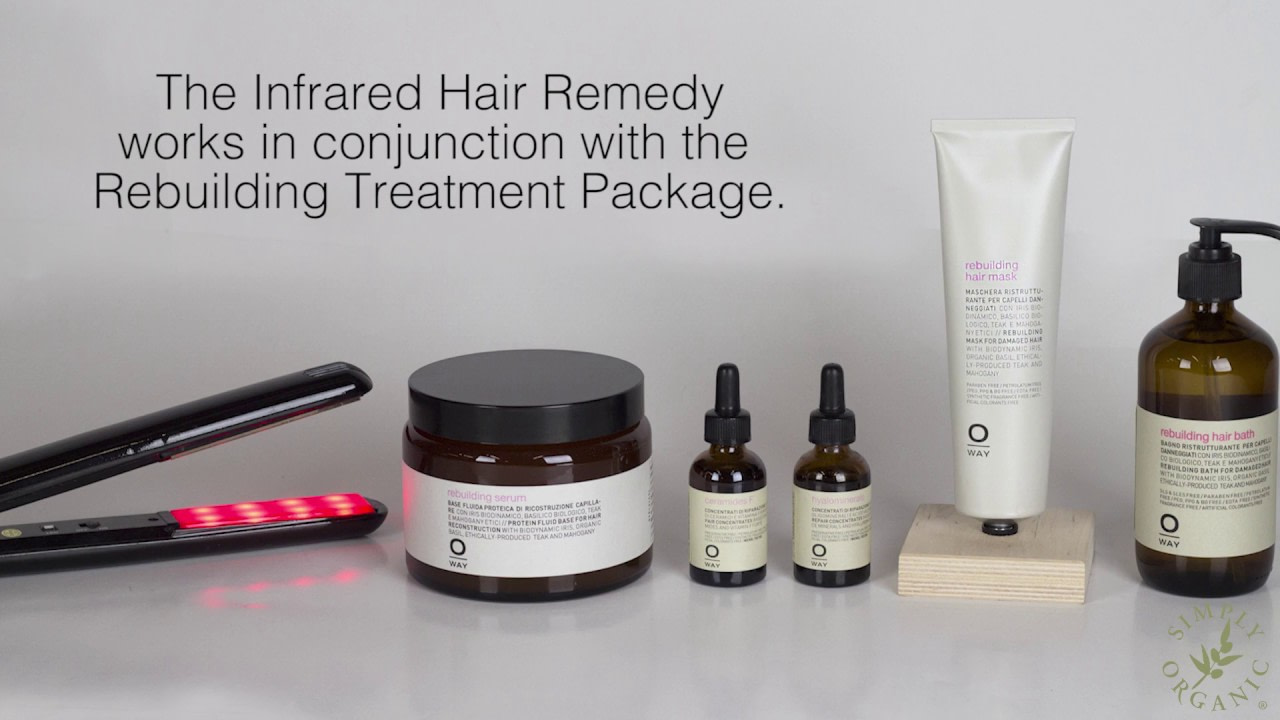 INFRARED HAIR TREATMENT AND ITS BENEFITS

Our hectic schedules and busy day-to-day lives can often leave us neglecting our hair, whether that be through constant overheating or impulsively deciding it's time for a new colour, or just simply not paying attention to your hair like you normally would. Infrared hair treatment has long been a miracle treatment for all kinds of hair conditions, and has recently become a favourite for salon regulars.

WHAT IS INFRARED TREATMENT? WHAT DOES IT DO?

Infrared rays are a red light that cannot be seen by the human eye, however, can be felt through heat. These rays have a number of restoring properties, and are used for a number of other issues, such as healing chronic pain through infrared light therapy, boosting the immune system through infrared saunas, and increasing collagen in the body through infrared therapy.

In terms of hair, infrared treatments have shown: improvements in hair growth, a reduction in hair loss for both men and women, enhancement in hair nourishment & moisturizing, and increased resistance to split ends and other damages. This multipurpose treatment can also be used with rebuilding serums and hyalominerals to further replenish damaged and dry hair.

TYPES OF INFRARED TREATMENTS

As mentioned above, there are many different types of infrared treatments, used for everything from general wellbeing, skin, mental health, and of course, hair. Your regular infrared hair treatment might be from home, using an infrared hair dryer or hair straightener, however we'd recommend seeking treatments at your salon for professional treatments for longer lasting results and benefits.
This service can be carried out by a select few of our mobile team or you can book an appointment with us us at Eve's Hair Extensions salon in Dee Why for a full infrared hair treatment, using Oway's Infrared Hair Remedy Flat Iron, a customised hair serum especially for dry and damaged hair, it is recommended that you use the rebuilding bath and Mask at home for best results as well as following up with around 3x consecutive treatments for the hair to really be at its optimum health.