Corporate hair and makeup for all your events and beauty brand activations
We're your go-to glam squad when it comes to adding a bit of fun and creativity to your corporate events and beauty brand activations. We'll bring our own signature mix of pampering to your next product launch, brand activation, showcase, awards night, or team building event.
From retail pop-ups to corporate events, we provide dry styling, makeup, and makeup touch ups that'll keep them talking long after the event is over.
Corporate hair and makeup experiences your guests and clients will remember
Here's how our team of artists can take your next event or function from forgettable to next level.
Luxe makeup stations
Give your guests the ultimate VIP experience. Hair, makeup and grooming stations are ideal for company parties, grand openings, conferences, and fundraisers.
Makeup lessons
Our glam squad is ready to open their little book of secrets and show you all the tricks and tips in one-on-one or group hair and makeup tutorials.
Staff functions
Let your staff know how much you value them with hair, makeup, and pampering beauty treatments.
Makeup artists for runway shows
Photoshoot, fashion event or runway show coming up? That's our thing.
Beauty and wellness at work
Offer your staff perks that matter. We can come to your workplace on a regular basis and provide treatments to your staff.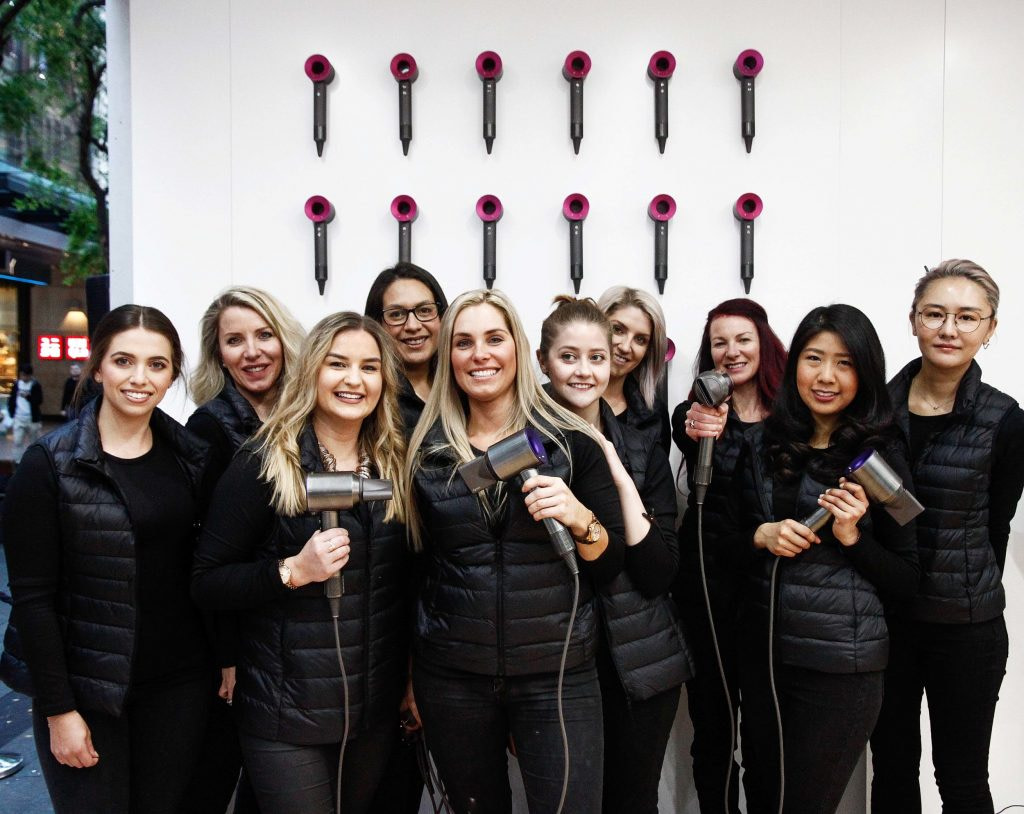 Memorable beauty brand activations
Launching a product or service? We'll help you create lasting engagement with your audience with our interactive hair, makeup, and grooming experiences.
With us on-hand for your beauty brand events and beauty brand pop-ups, your product will gain valuable exposure while our team fully engages people with real-time experiences.
Our team of professional hair, beauty and makeup artists know how to communicate the benefits of products because we use them every day. It's this authentic interaction that makes us the preferred hair and makeup supplier for brand activations. Brands like Dyson, Hoyts and Val Morgan can't be wrong.
Are you an event management company?
If you're always on the hunt for artists for events and beauty brand activations, now you can tick off hair, beauty and makeup in one go. Talk to us about becoming a partner and joining the ranks of Dyson, Hoyts and Val Morgan.