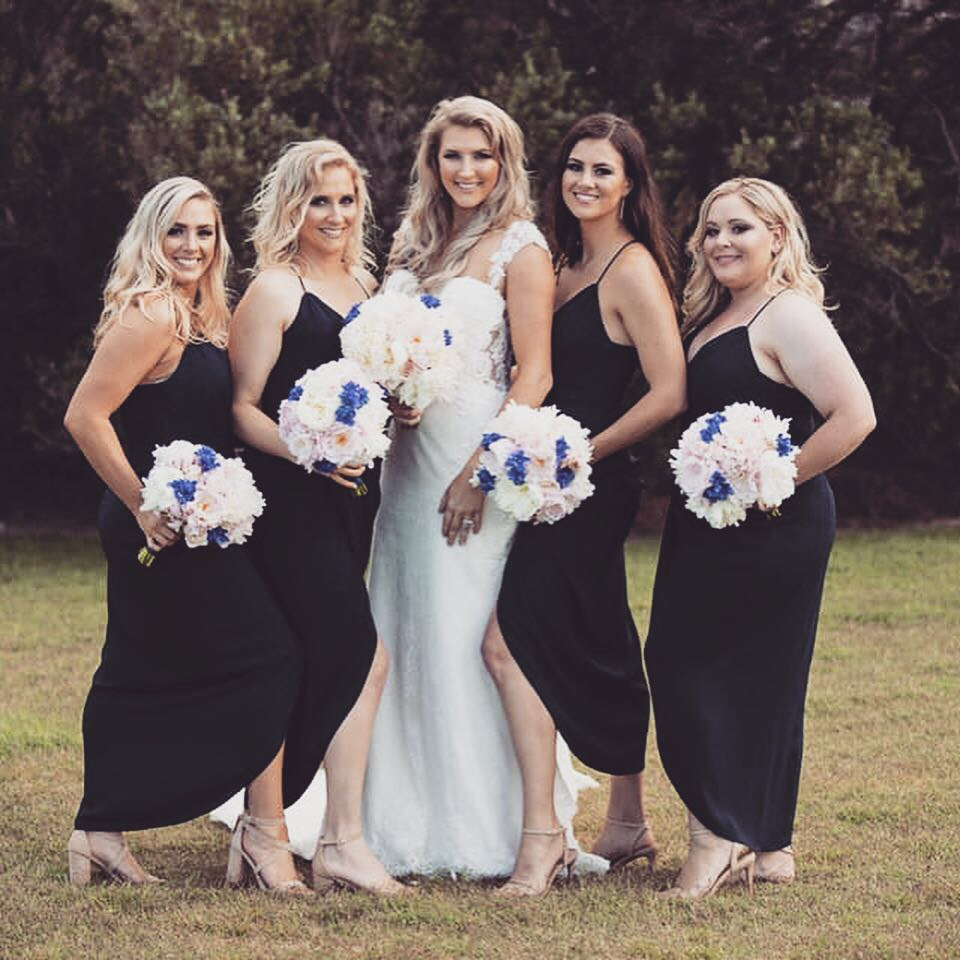 We spend years if not longer planning one of the biggest's days of our lives so getting all the aspects right is a major part of this day.

As our team have collectively over 50 years experience in the Bridal space we know what it takes to have you looking and feeling your absolute best on your big day, not only is it about have the right artist to getting you looking the way you imagined but also help keeps nerves at bay.

Our team have also been trained in using the right blend of essential oils to help the nervous system, breathing techniques and just a healing and relaxing energy to help keep the day running smoothly from the time you first talk to us to the lead up of the day.

We have also teamed up with Eve Hair Extensions to give us even more options when it comes to choosing the right hair style and being able to create that look for you, these are at an extra cost and can be added when you come to us in our Studio in Dee Why
DIAMOND PACKAGES
We have designed Diamond Packages to give you the best value service on your special day.
We have designed these packages as we have seen the gaps in our weddings and want to be able to offer our brides a really bespoke service.

We as artists want to be able to deliver you the very best service and this means to us that we can really pamper you and not feel that we need to run off to another job and just spend the day relaxed with you and your tribe.

What does you Diamond experience look like?

On your day, you have 1-4 artists depending on how many people are in your group and the times that you need to be ready by, we know how long we need to get you all ready and will supply the right amount of artists if you don't fit into the one of the packages that we have designed, we can tailor the package to suit you.

Trial included, so that you can see how your hair and makeup looks in photos, how it wears and how it feels, meaning we lock in the best artists for your day and arrange a trial when you have an event or function on so you can get some use out of your look.

You will have one head artist that knows your look and feel for the day and to lead the other artists on these looks to ensure that you all look a on point, This artist will stay with you all day, coming along to your ceremony and doing touch ups on you and your girls after the ceremony (just in case there are any tears) also just to freshen you all up and maybe a slight look and change before your photos begin.

Blow dries the day before for you and your girls, We have seen the gaps of our previous weddings and wanted to offer as much value and ensure that your morning of prep really goes off without a hitch, as we have done all the ground work the day before.
How does Payments work?
Pay for the diamond package up front and save on any account keeping fees
Set up a payment plan which incurs some fees, but allows you to choose the frequency in which you pay, fortnightly or monthly meaning you can have the package you want without worrying about how to find the money, it will be paid off before the wedding day.
Or pay your 25% non refundable deposit to secure your booking and the remaining amount the week before your wedding
Call us or make a time to come in for an obligation free chat, check out our space and meet our team.