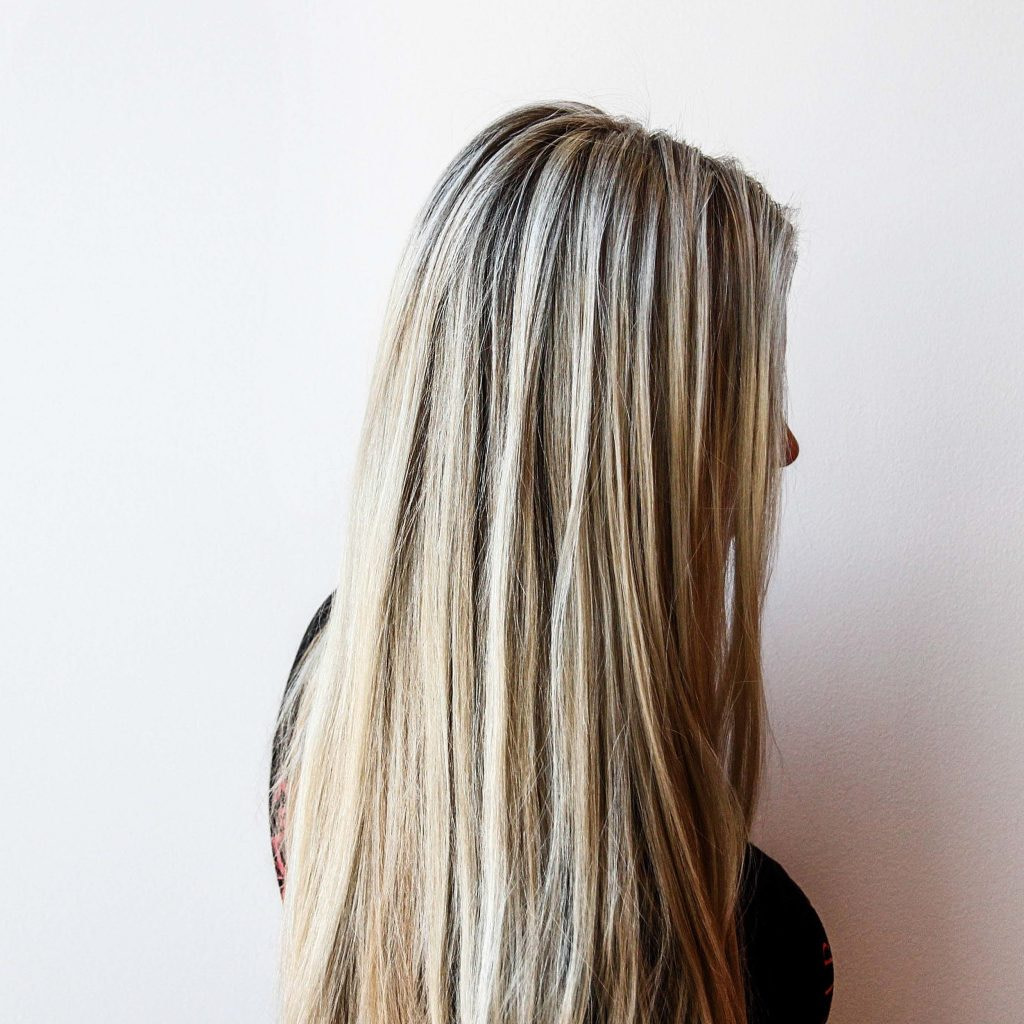 Not satisfied with the current state of your hair? By taking a long look at how you style it, there is a number of changes which can help. Below, we'll discuss several strategies which can lead to a dramatic improvement in the appearance of your locks.
Use shampoo less
While sporting a greasy look isn't exactly sexy, sporting wispy, dry hair won't do the trick either. When you use shampoo in excess, it robs your locks of its moisture, giving it the consistency of a haystack.
What is the optimal frequency for washing your hair? It depends on the type you have – thicker manes can go as long as a week without shampooing, while finer locks will need treatment about 2-3 times per week.
When you do, make use of a sulfate-free product sold by our salon – doing so will reduce the drying effect it has while allowing you to clean your hair when needed.
Deep condition once per week
Conditioning is another common practice of those who possess envy-inducing hair. However, instead of using a drugstore product in the shower, they take a salon approved deep conditioner and spread a small amount from their roots to their tips.
Once it has been adequately covered, they then put their hair up into a shower cap – between 10 to 30 minutes is enough. After this time has elapsed, they rinse it out with cool water, as this tightens locks and makes them look shiny.
Avoid shampooing hair for a few days following a deep conditioning treatment, as this will undo its effects.
Dry your hair naturally
As quick and convenient blow drying can be, excessive heat exposure can dry out cuticles and make them rigid and brittle.
A much better strategy is to simply let hair dry naturally – do this by putting it up in a bun before bed. If your hair is still a bit damp come morning, blow dry it lightly using a diffuser.
Ideally, you shouldn't have to use your blow dryer more than once per week – when you do, use its 'cool' setting to avoid the damage caused by hotter options.
Go for regular trims
Split ends are an almost impossible problem to avoid as your hair grows out. Not only are they unsightly, they can also put a stop to your efforts to grow longer locks.
The solution – hit the salon every six to eight weeks for a trim. By cutting the ends of your hair, not only will they continue to lengthen, but this practice will also keep you looking sharp as well.
While you can also get a friend to do your ends if you are on a tight budget, it can be a dodgy way to save money – many providers able to do this at a reasonable cost – some hairdressers can even come to your home, so shop around first instead of putting your hairstyle at risk.
Get enough protein and iron in your diet
Like any structure produced by your body, the health of your hair is directly affected by your diet.  Your lovely strands are comprised of keratinised protein – if you aren't getting enough in your diet, your major organs and muscles will be prioritised over your hair, as it is a non-essential tissue.
Adequate iron consumption is also vital for optimal hair health, as this mineral provides your follicles with the energy needed to produce more hair. Women who neglect to consume sufficient amounts put themselves at risk for female pattern baldness.
Consuming lean meats, beans, tofu, and even dark chocolate will give you the amounts of these substances needed to ensure optimal hair health – take a look at what you eat and modify your meals – within a few months, you may see a noticeable difference.
Need a trim, or fancy a new look or hair colour, book online today and we will come to you.