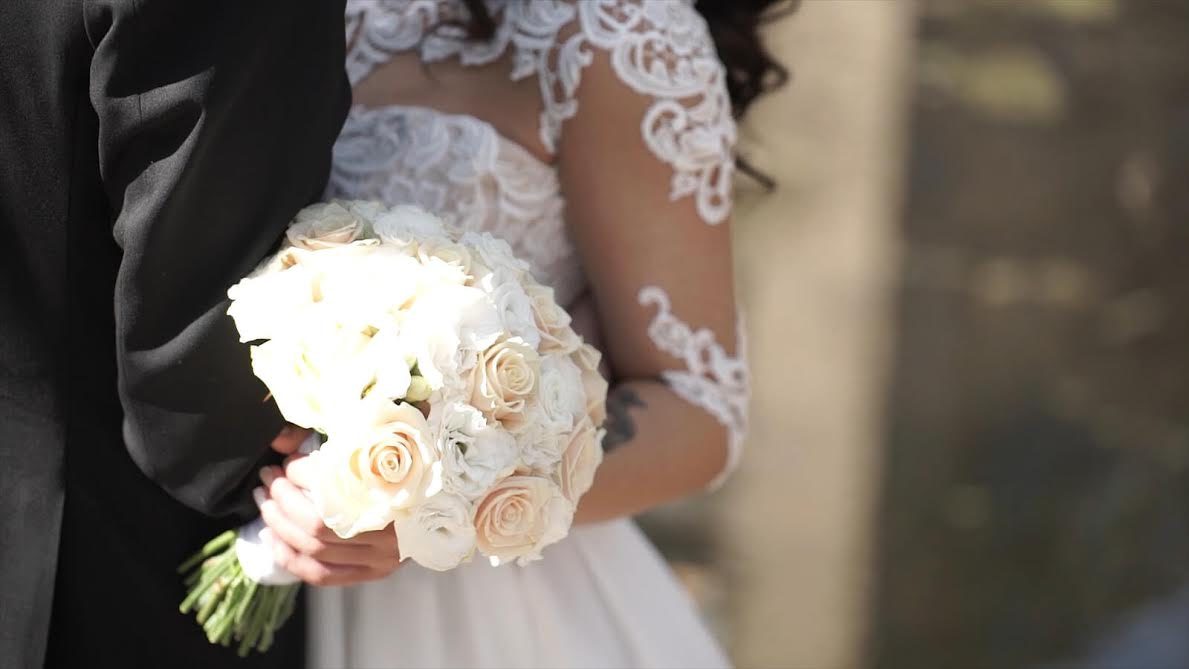 The love of your life has just proposed to you and you said yes! Congratulations. Now comes the Big Day planning.
Every bride wants to look and feel beautiful on her wedding day. It's the one day you plan everything down to every last detail.
You want the right venue, the right dress, the right celebrant. Your hair and makeup must be on point. It's one of the best days of your life. 
So, it won't come as a complete shock to know there's also something else brides tend to think about right after their engagement; an unwanted tattoo.
There are many reasons to get rid of tattoos before the big day; ex boyfriend's name, the dress you had in mind doesn't cover the tattoo or you just don't want to look back at your photos from the big day in years to come and see your ink.
Having said that, there are many women who absolutely nail it with tattoos on their big day and look stunning.
However, if you feel you want your body to be a clear canvas for your wedding day, there is a solution available to you in laser tattoo removal.
It takes Patience and Planning
So, you've decided to go ahead and get rid of your tattoo. What now? It's important to understand that tattoo removal is a journey, not a race. It takes time, money and most importantly patience.
First things first, schedule a consultation with a reputable  laser tattoo removal. The laser tattoo removal specialist will take you through the entire process and will be able to give you an indication of the approximate number of treatments you might need and provide you with the cost per treatment.
How does laser tattoo removal work?
Laser tattoo removal works by applying laser energy into the tattooed area. The ink then shatters into tiny little particles which is then eliminated through the body's immune/lymphatic system.
The healthier the individual, the quicker the process can be. This is because a healthy person will have less toxins in the body, resulting in greater effective ink elimination. 
You can give your immune system a boost, prior to your laser tattoo removal treatment. This will give your body a better chance at ink elimination in- between treatments and be ready for the next appointment. This could also result in fewer treatments for you.
Certain colours like blues, greens, reds and yellows are the most difficult to remove and may require a few more treatments.
Likewise, the location of your tattoo plays a part too. Tattoos on the feet and hands can take slightly longer as they are a little further away from your immune/lymphatic system.
Timing and what to expect
As we've said already, tattoo removal is a journey. Most tattoos require 6-12 treatments to achieve complete removal, and it is advisable to wait at least 6-8 weeks between each treatment.
Why wait so long? Because we want to give your lymphatic system enough time to eliminate as much ink as possible. In fact the longer you wait in between each treatment, could mean getting rid of your tattoo quicker than planned…. make sense?
So, all in all, it can take 12-18 months, so the sooner you start the process, the better for you and your skin.
Tattoo removal and your skin
Every individual is different. Some tattoos fade quicker than others. That's because everyone reacts and heals differently when it comes to laser tattoo removal.
The tips mentioned above regarding your immune system will definitely help.
However, something else you need to think about is skin care. You want your skin to look beautiful, and good as new after your treatments so it's important to look after your skin throughout the entire tattoo removal journey.
Avoid excessive heat to the skin (exercise, hot bath, hot shower, sauna) for 24-48 hours, and this is because your skin will feel slightly tender following the treatment.
Don't pick or scratch as this can lead to scarring.
Best to avoid the sun between treatments. If you must go in the sun, we recommend SPF30+ as well as protective clothing over the tattoo area.
Keep applying Aloe Vera creams and Bepanthen. Your skin will look and feel amazing if cared for properly.
Time not on your hands?
There is a solution if you don't have 12-18 months until the big day. The other option is fading, which requires less treatments. With significant fading, all that's left to do, is for your make-up artist to apply light concealer or foundation on the day.
Congratulations again and we wish you all the best with your planning.
If you have any questions, get in touch with https://www.goodbyetattoos.com. Our specialists are on hand to help.